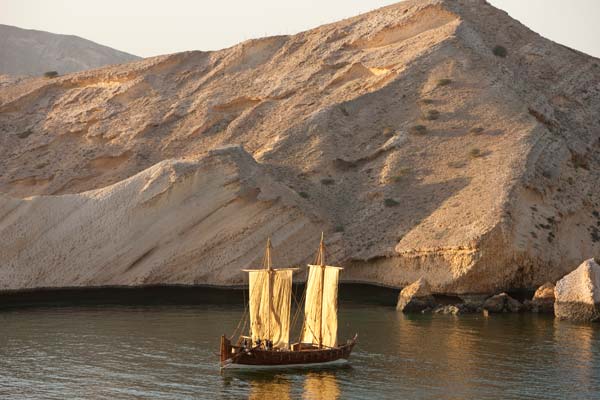 The geography of Oman
Oman borders the Republic of Yemen to the southwest, the Kingdom of Saudi Arabia to the west, and the United Arab Emirates to the north.
With an area of over 300,000 square kilometres, Oman is one of the most geographically diverse countries of the Peninsula. Arid deserts meet fertile plains and mountains in the north, while a seasonal monsoon yields green plains and mountains in Dhofar of southern Oman.
Around 82% of the land is made up of sand and gravel desert, 15% is mountainous and the remaining 3% comprises coastal plains. The inhospitable but famous Rub Al Khali (Empty Quarter) lies to the west of the country, but elsewhere there are many lush wadis and oases.
The Interior Region of Oman is separated from the coast by the Hajar Mountain range, which stretches along the centre of the northern part of the country for 600 kilometres. Jebel Shams, at an altitude of 3,000 metres, is Oman's highest mountain.
Oman's coastline borders the Sea of Oman and the Arabian Sea. The strategically important Strait of Hormuz is the only stretch of water between the Gulf and the Indian Ocean and is, therefore, a vital route for the transportation of crude oil, gas and cargo.