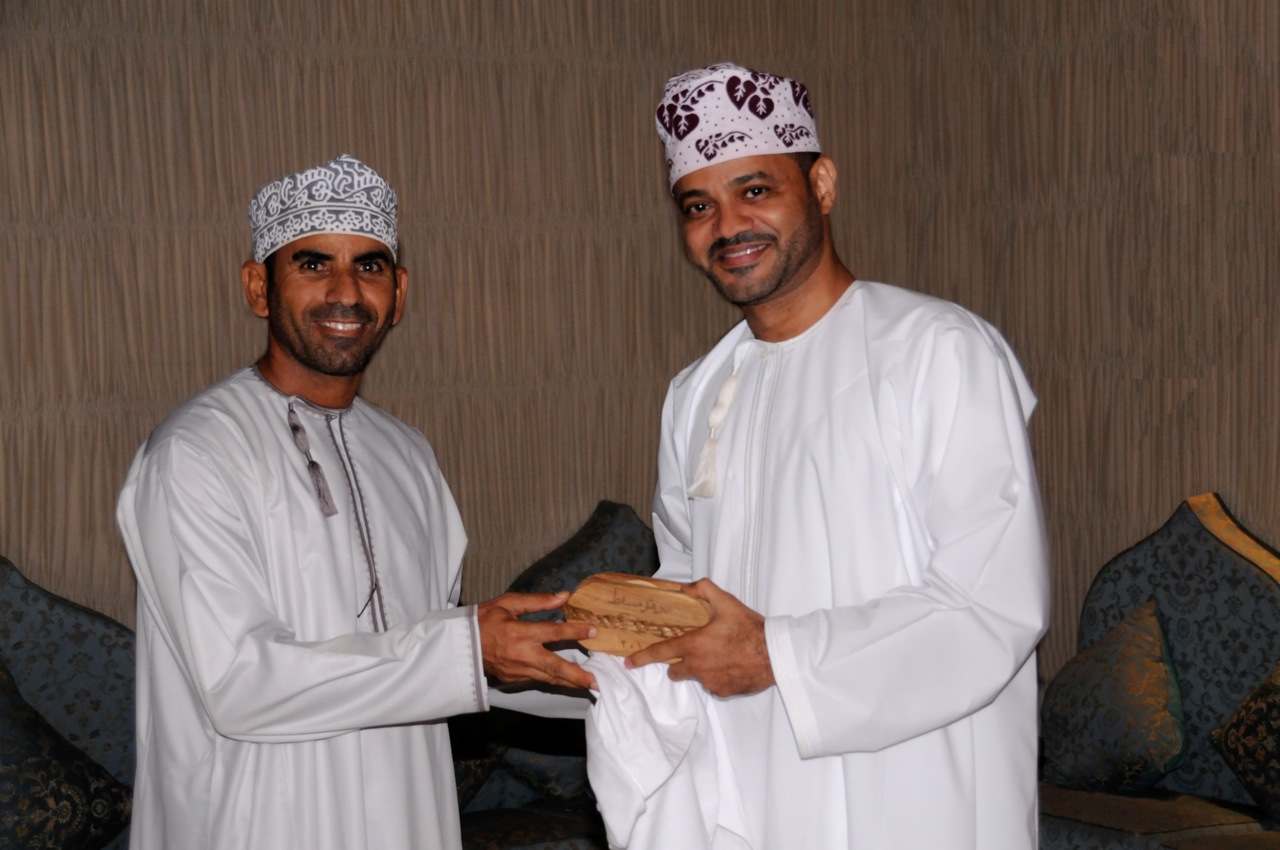 Jewel of Muscat crew reunited
1st September 2010
Crew log
The crew of the Jewel of Muscat has been reunited at a special post Iftar dinner hosted by H.E Sayyid Badr at his home
The crew of the Jewel of Muscat, along with other individuals who were involved in the JOM project, gathered last Tuesday 31 of August at the elegant home of His Excellency Sayyid Badr bin Hamad, Secretary General of the Ministry of Foreign Affairs. His Excellency had generously invited the crew and other guests to join him and members of his family for a post-Iftar meal. The evening marked the first time that most of the crew had seen each other since their return from Singapore on July 10, and everyone thoroughly enjoyed the opportunity to catch up on each other's news and to share favorite memories of their five-month voyage across the Indian Ocean.
After perhaps an hour of warm greetings and animated conversation, the guests repaired to the elegant dining room where they enjoyed a bountiful and delicious meal. At the meal's end, Mr. Al Munshatih, the vice-principal of a local school and an accomplished poet, treated everyone to a recitation of an original poem about the Jewel of Muscat. The poem related how the Jewel of Muscat was born from the larger "jewel" that is Oman itself, and how both the sea and the winds recognized the ship's special beauty and helped ease it across the ocean on its important journey of peace. Mr. Al Munshatih recited the verses with a mellifluous voice, and even the non-Arabic speaking guests marveled at the beautiful sound of the passages. When he had finished reciting his work, he kindly presented His Excellency Sayyid Badr with a framed and signed copy of the poem.
Before leaving for the night, the guests were given the distinct honour of meeting H.E. Sayyid Badr's gracious and dear mother, Sayyida Zwan Bint Hamed Al Nabhania, who warmly greeted each guest in turn. This honour was another highlight in a truly memorable evening.
The crew of the Jewel of Muscat extends their heart-felt gratitude to H.E. Sayyid Badr and his family for hosting such a delightful event, and, of course, for his generous and enthusiastic support for the Jewel of Muscat.